SPEEDA Edge, an innovation intelligence platform delivered by Uzabase USA, Inc., the US arm of Uzabase, has been named a CES® 2024 Innovation Awards Honoree in the Artificial Intelligence (AI) category. The announcement was made on Wednesday, November 15, 2023 5 PM EST. SPEEDA Edge will also attend CES® 2024, to be held in January 2024.
---
SPEEDA Edge is a ground-breaking innovation research hub that redefines research efficiency and cost-effectiveness. Combining expert analysts, robust data engineering, and global operations in the US, Japan, and Sri Lanka, SPEEDA Edge offers insights across up to 200 emerging industries and up to 1,000 industry segments. Our automated mapping algorithm has the ability to seamlessly connect the industry to more than 200,000 startups and craft personalized weekly newsletters and quarterly reports using AI/ML and analyst insights. It elevates research with trend analysis, competitive benchmarking, and tailor-made reporting. SPEEDA Edge accelerates innovation research, revolutionizing how you uncover trends, competitors, and insights in a single dynamic platform to help users speed up decision making.
SPEEDA Edge is a proud partner of such world-class companies as Microsoft, Swiss Re, HITACHI, CSL Behring, NTT DATA, and NEC, among others.

SPEEDA Edge allows its users to:
instantly identify potential areas of focus across up to 1,000 business segments in up to 200 emerging industries defined by our analysts;
grasp and deep dive into the competitive landscape spanning global giants to startups, without any additional research;
automate trend tracking in key industries and focus companies with personalized newsletters.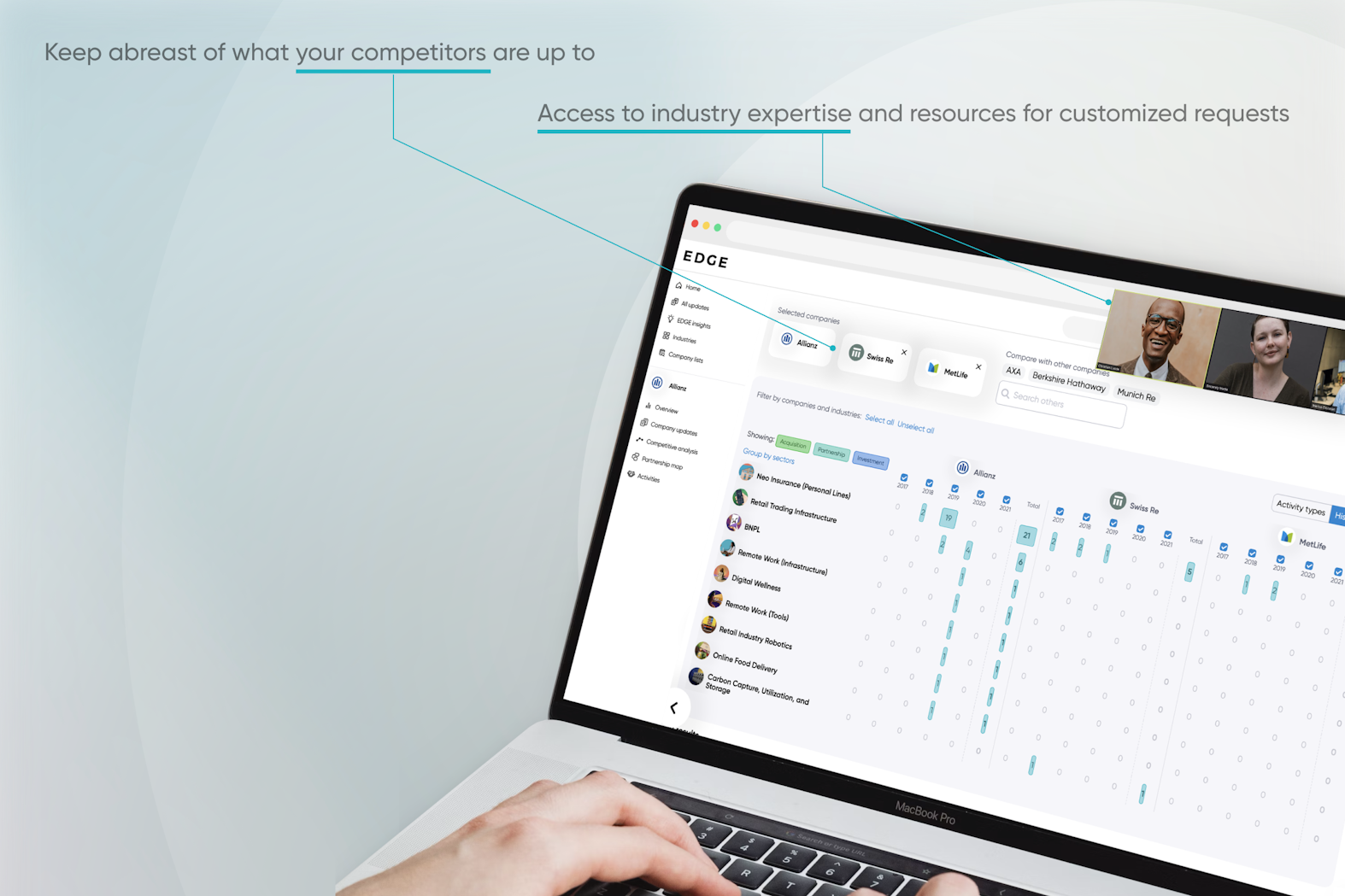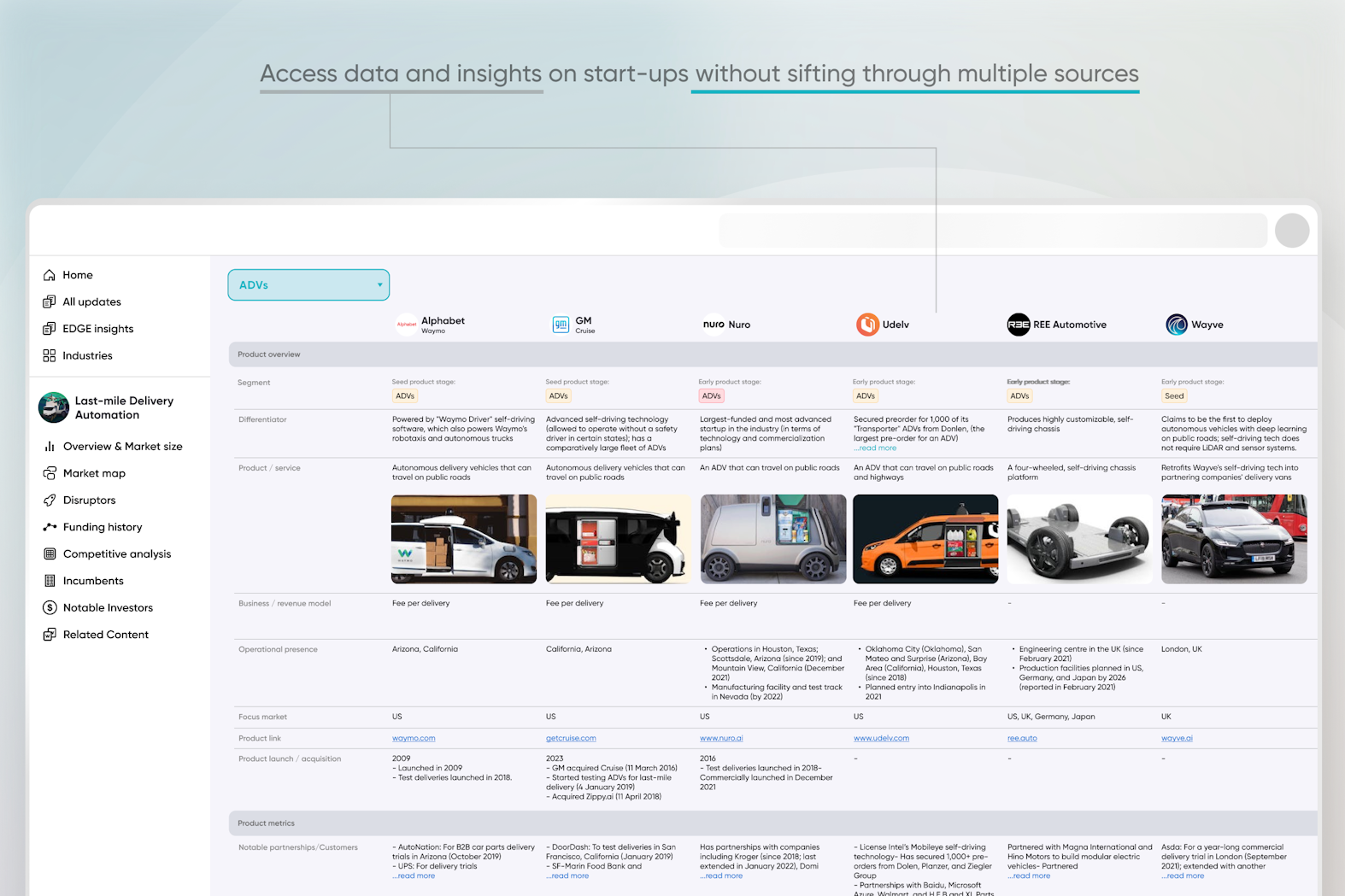 About CES® 2024 Innovation Awards Program and CES® 2024
The CES Innovation Awards program, owned and produced by the Consumer Technology Association (CTA)®, is an annual competition honoring outstanding design and engineering in consumer technology products. Its honorees are invited to exhibit at CES®, the most influential tech event in the world—the proving ground for breakthrough technologies and global innovators.

SPEEDA Edge will also demonstrate its award-winning product at CES 2024.

Period: January 9-12, 2024
Venue: Japan Pavilion, Eureka Park at CES 2024, Las Vegas
Comment from Sho Tsuchiya, SPEEDA Edge CEO, Uzabase USA, Inc.
"Our team culture is about creating 'wow products'—products that never fail to impress—incorporating user feedback. We refine our products to deliver real value based on users' voices while leveraging cutting-edge technologies like AI.

The award-winning function of SPEEDA Edge, which can automatically map and organize information for more than 200,000 startups by industry, was also developed in response to users who wanted a more efficient way to list startups.

We are thrilled to have been recognized by the Innovation Awards and will continue to create 'wow products' hand in hand with our users."

Company Overview
Company Name: Uzabase USA, Inc.
Location: 211 East 43rd St, Suite 637 New York, NY 10017

Inquiries about service
Uzabase USA, Inc.
info@sp-edge.com
Sho Tsuchiya

Inquiries about coverage
Uzabase, Inc. Corporate PR
https://www.uzabase.com/contact/